October 30th, 2010 by RartaCockatiels
http://www.CockatielsHealth.com with Bird Vet Specialist Dr Ross Perry brings you a video clip of a very annoyed upset Cockatiel with a jammed toe filmed immediately after she had a protective dressing applied to her left foot. About 1 hour earlier she had her left front toe jammed badly in a cupboard door that was accidentally closed while she was perching on its edge. Her left front lateral jammed toe was badly bruised and much of the skin on the upper surface of the toe was peeled away. She was given pain relief as soon as possible just before the dressing was applied. The dressing includes a series of decoys for her to bite so that she is not biting herself, especially her jammed toe. However, some birds still need to have an Elizabethan Collar applied as well to prevent self-mutilation until they adjust to and accept a dressing, splint or cast.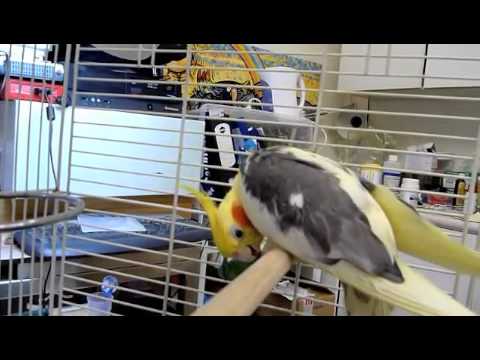 Cockatiel Care & Cockatiel with jammed toe 140810 recovery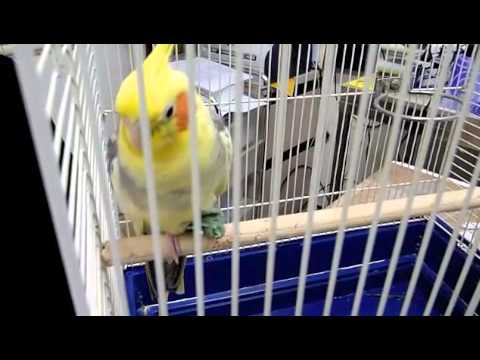 http://www.CockatielsHealth.com with holistic vet and bird specialist Dr Ross Perry brings you video clips of the follow-up consultation about Louie Cockatiel's jammed toe. We see that the nail remained alive and the skin and the toe has made a marvellous recovery. The video is cut short because we ran out of battery! When Louie's bandage was completely removed and he was returned to his cage he held his foot up for a while and then resumed using it normally.